PLANNING A WEDDING IS DIFFICULT ENOUGH, LET ALONE BEING A FLORIST!
The pressure I received from clients, friends and family to create an atmosphere so magical and different from anything else people had seen before was definitely a challenge.
So where did it start? To be honest as expected from a florist, the date 1st October was picked purely for the hope that I would have the extremely rare white Cattleya Orchids as my Wedding bouquet– and guess what I did, they bloomed only 2 days before the wedding! Spring is my favourite time of the year so I paired these beautiful orchids with locally grown Sweet peas!
From there I started off with picking my colour scheme of white florals with black, gold & Perspex décor. I took each element of the day one step at a time. From designing a monogram, to picking the décor, my dress, and the cake each element was thoughtfully selected and planned.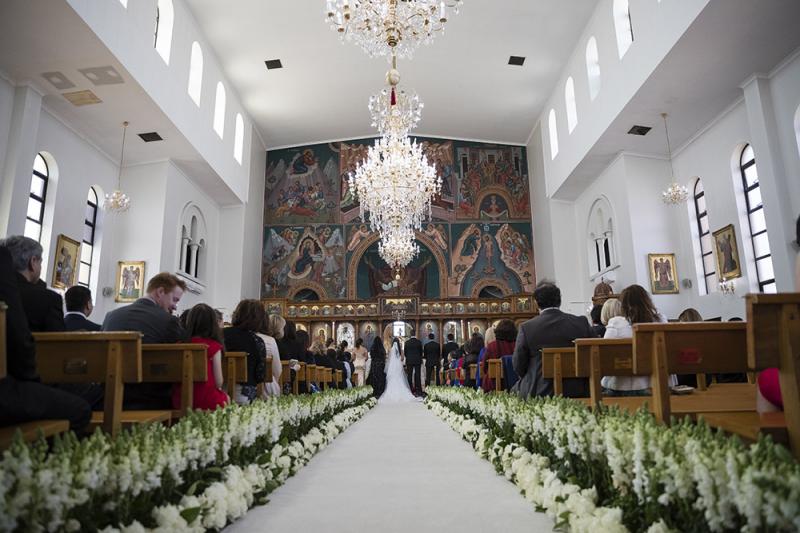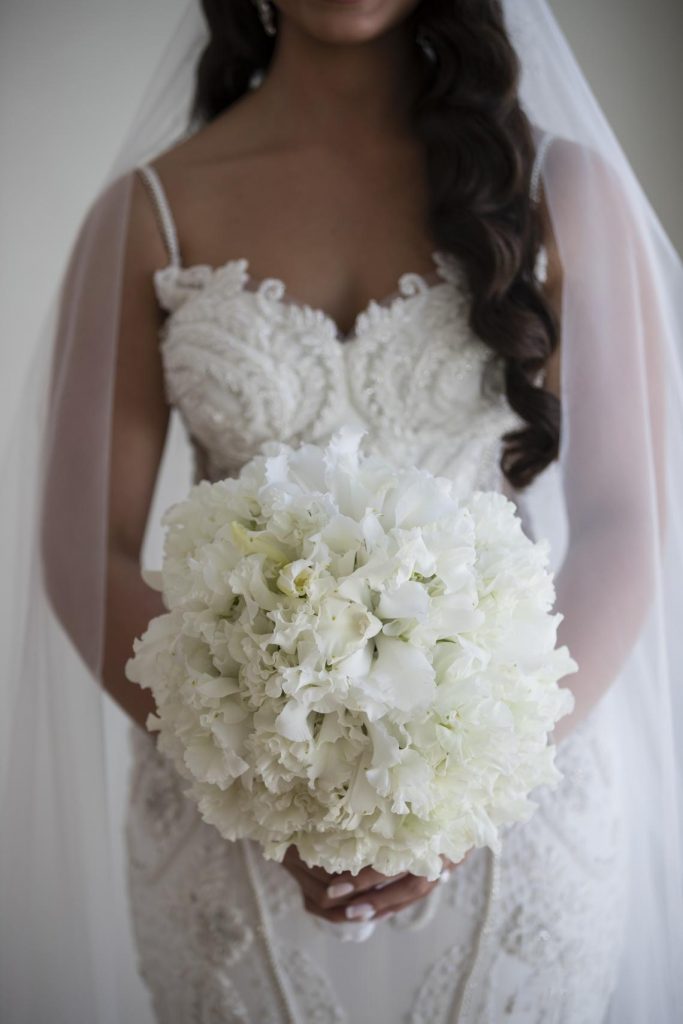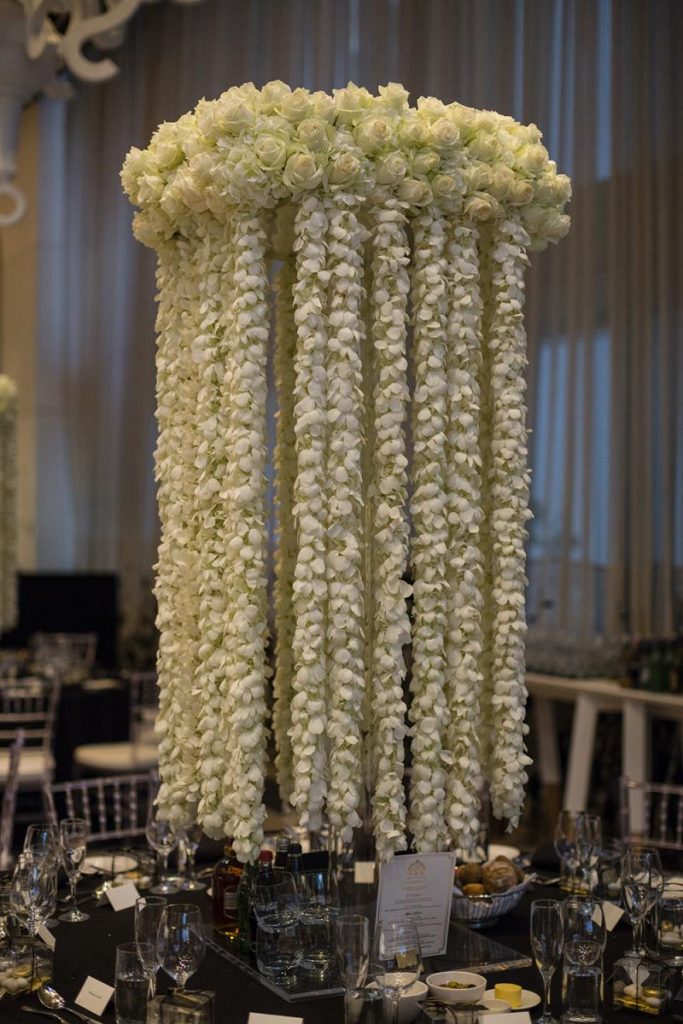 The flowers were the hardest part! I picked Phalaenopsis orchids, roses, snap dragons & garlands of Singapore orchids. I knew I wanted an elegant and sophisticated look, so I chose to use no foliage at all. Each table design started off as a simple sketch and idea. The Church Ceremony was a really significant part of the day and I really wanted to show my love and respect to our church-so I designed a 15m runner of flowers to go down each side of the aisle. With over 1 year of planning I was really able to take my time and not rush any part of the planning- I have to admit I had a lot of help from my family and my fiancé.
I think the most important thing to do it to be true to your self and your style. I see a lot of brides that just try to replicate someone else wedding, I believe each couple is unique and special and your wedding day should be a reflection of you. I loved every part of planning my special day and nothing can compare to the moment I walked into the reception for the first time and saw my designs come to life.